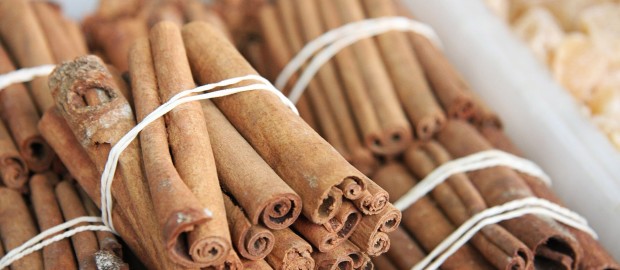 This morning I was in a bit of a rush, and did not have a clue what to eat for breakfast – note to self: must. go. food. shopping.
I am on a bit of cinnamon kick lately, and have come to the conclusion that cinnamon can make just about any food taste even better – really. I've been adding it to coffee, green tea, sprinkling it on my fruit, and in a grilled brie bite. I even added cinnamon and cayenne to my scrambled eggs the other day on a whim, and it was YUMMY!!
My hunger was calling, and short of eating cinnamon by the spoonful, I decided to just mix it up with some stuff I already had on hand, which included:
* Plain Greek Yogurt
* Almond Butter
* Pure Vanilla Extract
* Raw Oats
* Cinnamon
* Stevia
I whipped the yogurt, vanilla, almond butter, and cinnamon together in a bowl. Then, I took the raw oats and sprinkled them with cinnamon and stevia, and poured the oats over the top of the yogurt mixture, and in 30 seconds indulged in creamy yogurt deliciousness!!