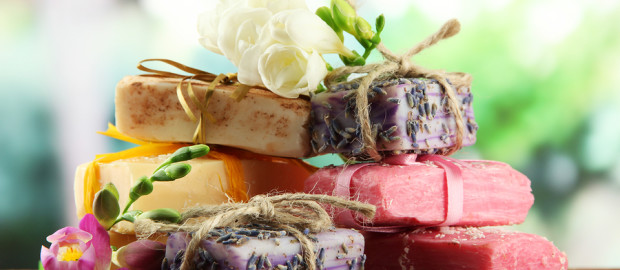 This weekend, I decided I am going to take some time for at-home spa treatments – it's been way too long! And besides, who doesn't love a little pampering, right? Studies even suggest that spa treatments improve our health, well being, and boost mood as well as work performance! It is the simple act of self-care that amps up the production of our "Happy Hormones" , in other words, boosting serotonin, dopamine, and beta-endorphin levels.
There are tons of things we can do at home – from facial masks to pedicures to hair fixes and everything in between! My latest love is this 40 Cent Gelatin Hair Fix. I first decided to try it after I heard about on a segment of The Doctors when I happened to be flipping through the channels, and saw Kathy Ireland with her thick, flowing, gorgeous hair talking about gelatin. She said she used gelatin hair treatments, and the female doctor on the show said it made medical sense because of its "protein building properties". You can read my original post about this amazing discovery here.
So, if you want to try the treatment, it will cost just 40 cents are the results are UNBELIEVABLE!
Here's What You Need:
* Non-Flavored Gelatin
* Pot to boil water
* Water
* Conditioner
* Clarifying Shampoo
* Saran Wrap
Let's Make the Treatment:
Boil some water, and dissolve the gelatin. Next mix well with your conditioner in a bowl. Set aside. Give your hair a nice, clarifying shampoo – 2 if you use hair product regularly. The mixture will be thickened by the time you are finished washing. Take time to cover every strand of your hair with the gelatin mixture. Then cover your head with saran wrap. Leave on for 25-30 minutes and rinse well.
Your hair will feel softer and shinier than ever!!
For a Regular Weekly Spa-at-Home…
Set yourself up for a spa-at-home so you can indulge anytime without breaking the bank!  Make it your regular Saturday morning ritual.


Here's what you need to set the mood:
* White Terry or Waffle Spa Robe (try TJ Maxx's or Marshalls for a super deal!)
* White Terry Headband (you may luck out and find a set with robe, slippers, and headband)
* Comfy, Cozy Slippers
* Your Favorite Candles (I suggest Vanilla Sugar or Lemongrass)
* White Terry Washcloths (rolled for an authentic spa feel)
* Herbal Tea (in a beautiful mug)
* Large Container
* Magazines or Other Reading Materials
* Serene Music
You can usually find these items in places like Target or Home Goods. I suggest you purchase your 'spa at home' essentials, and leave them in a large wicker basket. Only pull them out when you are planning a spa at home day for yourself. If you use them all the time, they become familiar and 'lose their luster' so to speak!