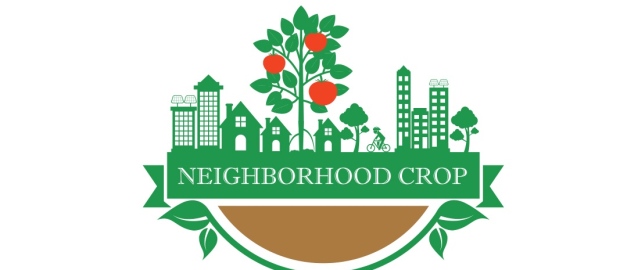 When I saw a suggested Facebook page called "Neighborhood Crop" pop up in my newsfeed, I was intrigued. I clicked on the link, and the post read: "We are excited to finally see our idea come to fruition! Neighborhood Crop's mission is simple, we will be taking surplus harvest from home gardens and community gardens and provide it free of charge to local people in need. We look forward to working alongside others with our passion, please contact us and learn how you can make a difference." One look at that simple post, and I was so inspired, I had to learn more, so I reached out to the founders to get the scoop!
In the spring of 2016, Megan Anderson and her husband Chris decided to start a garden just for fun to see what it would produce for their family to eat. Megan says she is definitely NOT KNOWN for having a green thumb, but to the family's surprise it was a success on many levels! They all enjoyed their crop, and shared the fresh deliciousness with family and friends. But, even after sharing, there was an over abundance, and they still had fresh food going to waste. When they talked about it with friends who also had gardens, they learned many were in the same situation. This didn't seem right to Megan and Chris, and so they wanted to figure out a solution, hence Neighborhood Crop was born!!
Megan is a believer in healthy living, but knows how expensive vegetables can be at the market. She says, "We believe that everyone should have access to fresh, healthy food. This is our way of sharing ours!"
Neighborhood Crop's mission is to bring together many local families and their gardens. The couple is also reaching out to community gardens, farms, and other local sources to donate surplus and unused fruits and vegetables to bring to those who don't have access to fresh fruits and vegetables.
Neighborhood crop will be collecting vegetables, fruits, and garden herbs. They will be giving away the surplus at a table on Saturdays at Kula Farms/Interfaith Neighbors in Asbury Park. Extra crop will also act as a resource for other causes.
Want to get involved? Once gardens start producing crops, Neighborhood Crop will announce set pick up and drop off days and locations in Monmouth County, NJ. It is clear that this local family is doing this from a place of pure love for neighbors, as Megan shares these words from the heart, "We want to make it as easy as possible so no extra work is involved for those who want to donate their surplus. You get to enjoy your garden and your surplus can feed people who otherwise wouldn't have access to fresh fruits and vegetables."
"We hope to encourage many people to start a garden of any size this year, as no garden is too small. The tagline Chris came up with is as simple as our mission is, Neighborhood Crop: "People feeding people". We hope you will join us in doing so!"
Whether you have a garden, or your willing to give it a try, it's simple to sign up today!! Reach out to Megan and Chris at neighborhoodcrop@gmail.com. Follow them on Facebook, Instagram, and Twitter to keep up to date with Neighborhood Crop, see their family's garden, and learn some fun, economical ways to grow your own garden!! This is what community is all about!! The Anderson Family ROCKS!!
How will you solve a problem and help others today?