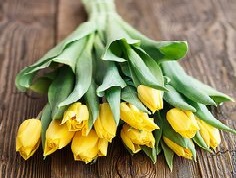 On this International Women's Day, Inspired Girl welcomes guest contributor, Kim Sisto Robinson. She is a women's advocate, blogger, and poet – her beautiful, raw, real, inspiring words make us think about what we believe…
"I am moved by what I believe. What I do believe is greater, stronger, and mightier than what I have my eyes on. Deep in my heart, I do believe , I shall overcome." ~ Israelmore Avivor

1. I believe the power of light is greater than the dark of darks.
2. I believe animals were placed on earth to teach & educate human beings. (so, treat them with respect, people.)
3. I believe our pain becomes our purpose. Don't waste a minute of it.
4. I believe poetry flows into veins and minds and souls like small gods.
5. I believe living is much more complex than dying.
6. I believe lemon-yellow tulips were invented for me.
7. I believe a black dress and red heels can transform your being.
8. I believe I will never be completely whole until I meet God.
9. I believe the weight of words can change communities, nations, and lives.
10. I believe in saying "I love you" as often as possible.
11. I believe when one mourns and grieves, even the liver, muscles, and lungs cry out in agony.
12. I believe God lives.
13. I believe in listening and shutting my big fat mouth.
14. I believe the definition of abuse is when another person makes you feel small, demeaned, and less than.
15. I believe there are NO accidents or coincidences. Everything that occurs makes us grow. Every person we encounter (good or bad) causes us to rise up.
16. I believe in the midst of hopelessness, there is hope.
17. I believe that cats are the new Prozac. purrrrrr
18. I believe writing words saved me from absolute, unequivocal & utter psychosis.
19. I believe I can awaken each morning/mourning because my family made this possible.
20. I believe there are no endings, only beginnings.
About the Author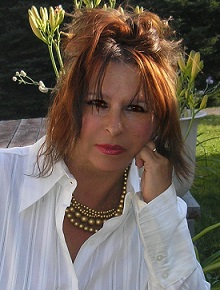 Kim Sisto Robinson is a mother, wife of a Brit, Plath enthusiast, cat lover, poet, writer, women's advocate, & obsessive blogger. She created My Inner Chick in honor of her sister whom was murdered by her estranged husband on May 26, 2010.
My Inner Chick: http://myinnerchick.com
My Inner Chick Facebook Page: https://www.facebook.com/MyInnerChick