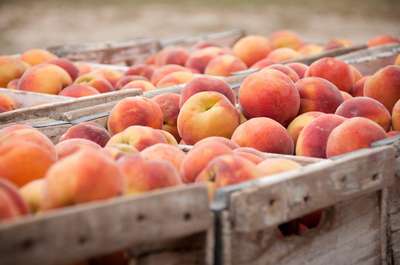 "Take rest; a field that has rested gives a bountiful crop." ~Ovid
Inspired Girl welcomes guest contributor, Money and Business Coach, Lynette Barbieri! Read her powerful tips on Relieving and Releasing Financial Stress:
Stress affects all of us for many different reasons. We all cope with stress differently so there is no one size fits all method to deal with it. We do know that if we do not find ways to relieve and release our stress it can make us physically sick. Another scary statistic is that 80% of women are stressed due to their finances. Also, the #1 cause for heart attacks in women is caused by financial stress!
I find that women tend to worry more and take on more of the responsibility for everything in their family. Just like we have to create healthy habits for exercise and eating healthy to ensure we stay physically fit, we can create healthy financial habits to alleviate financial stress in our lives.
Here are 3 strategies to help you relieve financial stress:
1.Change your beliefs around money – Money is actually just an energy that comes and goes. We know that thoughts are things. Your brain can't tell the difference if what you are telling it is true or not. If you are talking about money in a negative way that's the energy that will surround you. You must develop a healthy relationship with money.
2.Take responsibility for where you are – Believe that you are where you are, because that is exactly where you should be in order to learn and grow. We all make small decisions on a daily basis that help influence where we are – admit them. Once you face those decisions and deal with it, forgive yourself. Educate yourself on the fundamentals of how money works and ultimately you will be able to make better decisions regarding your finances.
3.Accept the things you cannot change – There are some things that in the moment, we can not change. Why try to control the uncontrollable? That just makes us more stressed out and accomplishes nothing. Focus on what you can change and take action. The first thing you can do to make positive changes in your financial situation is talk to a financial professional and get your financial GPS. You need to identify exactly where you are in order to implement strategies to get you where you need to go.
Have you ever heard the expression that a goal that is not written down is just a wish? It is the same thing with your financial goals. Your financial GPS is a written plan you can follow so you can hit your financial goals. It is extremely important that you identify and are clear on your priorities. This will make it easier to gain clarity on what your financial goals really are.
For example, is it really that designer bag or that fancy necklace that is a priority? Or is it more of a priority to have free time to spend with your family, and to feel less stressed out? I think you know the answer. Also, never forget to take time for your yourself as well. It is so important as women to take some me time to energize our batteries so we can keep going! Make sure you include some time for yourself every day and write it in your planner. Stick to it just like you would stick to an appointment with a potential client or a doctor. Once you re-prioritize to the things that have deeper meaning for you, you will see how differently you deal with stress, financial or otherwise, moving forward.
About the Author: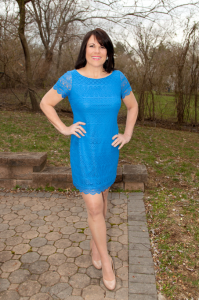 Lynette Barbieri has been running her own business for over 20 years. She is a passionate Money and Business Coach and speaker. As a mother of four, Lynette knows first hand what it is like to build a business around a family and she did so on her own terms. Barbieri built her business having no financial industry background and very little business experience to one bringing her a six figure income in a few short years.
She specializes in working with women entrepreneurs helping them learn how to build a successful business while educating them on their finances. Her easy to implement strategies supports her clients in achieving financial freedom. In 2012, Lynette co-founded The Entrepreneurial Think Tank For Women. ETTWomen's focus is to help women network with intention and build their business's through developing long-term relationships and strategic partnerships. In 2016 Lynette also co-founded The ETTWomen Foundation making the organization's long term vision come to life, by assisting women in crisis from financial, domestic, financial and all forms of abuse.
Lynette loves the beach, self-development books, meeting and connecting with people, cooking and trying all types of ethnic foods. She believes you are never too old to change and reinvent yourself and believes you should never stop dreaming and stretching yourself. Barbieri resides in NJ with her family and dog Baxter but proclaims that you can never take New York out of her heart.
You can connect with Lynette Barbieri HERE