Angel Delivery Program ~ Feeding Families with Brown Bag Lunches
My husband and I have a catering company called "The Domesticated Dad". {On a side note, Michael is a chef, and ever since 2006 when our little LuLu was born, I have called him by that name, so it was only natural to use that for our family business!!} We specialize in delivering Brown Bag Lunches to students, parents, teachers, and businesses in our town. It is part of our company's mission to contribute to our community, so for every 10 lunches ordered, we donate 1 to a family registered in our Angel Delivery Program system. Since September 2013, we are blessed and grateful to have delivered hundreds of free brown bag lunches already…
The Angel Delivery Program is a FREE service provided to families in need in Ocean Township, New Jersey. If you would like to submit your information confidentially to be on our Angel Delivery List, please fill out the form on http://www.thedomesticateddad.net/angel-delivery-program-confidential-sign-up-form/.
"And he answered them, "Whoever has two tunics is to share with him who has none, and whoever has food is to do likewise."  ~ Luke 3:11
The Mya Lin Terry Foundation ~ Serving Children with Cancer and The People Who Love Them
Budded on Earth, To Bloom In Heaven The Mya Lin Terry Foundation, is a charitable, non-profit organization, created to honor the memory and continue the legacy of an amazing little girl, Ms. Mya Lin Terry, The Warrior Princess.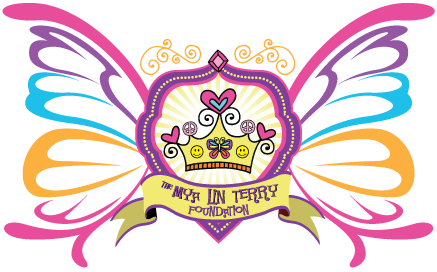 Mya Lin Terry, our warrior princess, is our everlasting inspiration to:
•Enrich the lives of pediatric cancer patients' experiences with hope, love and joy
•Create awareness, generate resources, identify causes, support new treatment options, and eliminate critical drug shortages affecting pediatric cancer patients
•Foster the Spirit of Giving
Serving Women and Children
I am an advocate and volunteer for various organizations that support women and children, in any capacity that I can. I have taught classes, lead workshops, volunteered in creating spaces that inspire women and children in shelters, created inside-out "awakening" programs that included everything from yoga, journaling, spirituality, to physical awakenings with donations of clothing and so on. Some local charities that I support include Madonna House and Ozaman Family Shelter.
"Each one should use whatever gift he has received to serve others, faithfully administering God's grace in its various forms." ~ Peter 4:10
Camp Oakhurst ~ Serving Children and Adults with Physical and/or Developmental Disabilities
Another incredible organization in my community…

Camp Oakhurst, established in 1906, is operated by New York Service for the Handicapped (NYSH), an independent non-profit social service agency with offices in New York City and Oakhurst, New Jersey. NYSH serves children, teens and adults with physical and developmental disabilities, including autism. Our campus is fully accessible and barrier free for wheelchair users, including our heated swimming pool!
Camp Oakhurst is only about 55 miles south of New York City, but for the 1,300 children and adults with physical and developmental disabilities who attend our programs each year, it feels like a long way from home–and that's just the way they like it.
The Camp Oakhurst current Wish List can be found HERE.